How a peaceful protest changed a violent country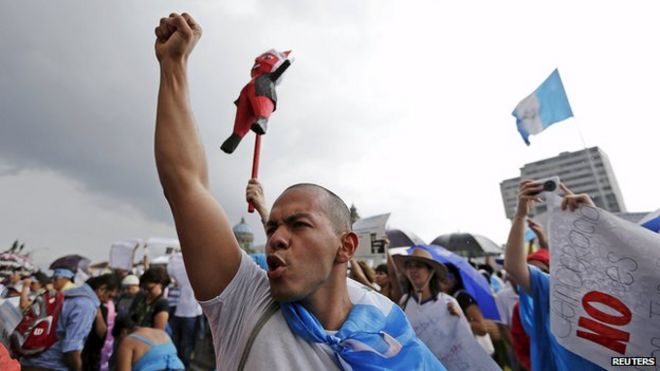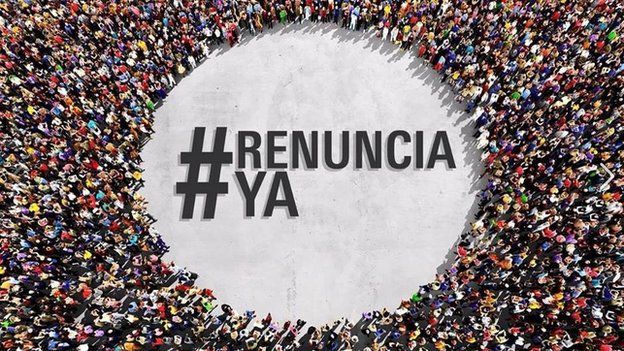 Quickly the organiser realised - together with her most committed friends, now known as "the group of seven" - that for the action to succeed, she had to guarantee that no one would be harmed. The group set a series of rules making clear that no political party or group was behind that event, instructing protesters to follow the law, and urging people to bring water, food and sunblock but not cover their faces or wear party political colours. Their demands? The resignations of Baldetti and Guatemalan President Otto Perez Molina.
To scrupulously avoid any of the outward signs of a political party, members of the group prefer not to be named in the media, although their identities are visible on Facebook. "We don't want our names to be the centre of attention," the young woman who started it all told BBC Trending.
"Our strategy was to be honest, to maintain order and to keep everything within the law," says another member.
"Over the past five or six years many protests have been announced on social media, but nothing was organised directly on Facebook," says Guatemalan professor Marco Fonseca of York University in Canada. Experts also noted the surprising social makeup of the #RenunciaYa protests - whereas most protests in Guatemala are mounted by poor indigenous groups, the Renuncia activists are mostly middle-class people from the capital.
"After we saw that we could put that level of pressure on the government, the energy among the people multiplied and we felt empowered," says one "group of seven" member. "I guess we lit a spark and the people walked into the fire."
#RenunciaYa is keeping to its neutral political stance. They inform their supporters about other protests not organised by the group, and have committed to hold several open discussions on what their next steps should be. But they realise that their reformist agenda is gathering steam and with elections scheduled for September, they have an opportunity.
"People are getting organised," one member says. "What we have to do is to push for changes, because if we don't achieve them now, it is going to be difficult to achieve them any other time."